We recognize that all our patients are unique and deserve to receive orthodontic care that reflects their individual needs. Our experienced and talented team is committed to working with you and your family to create a comfortable, stress-free, and rewarding orthodontic experience every time you visit our practice.
We are pleased to welcome you and your family, and we look forward to working with you.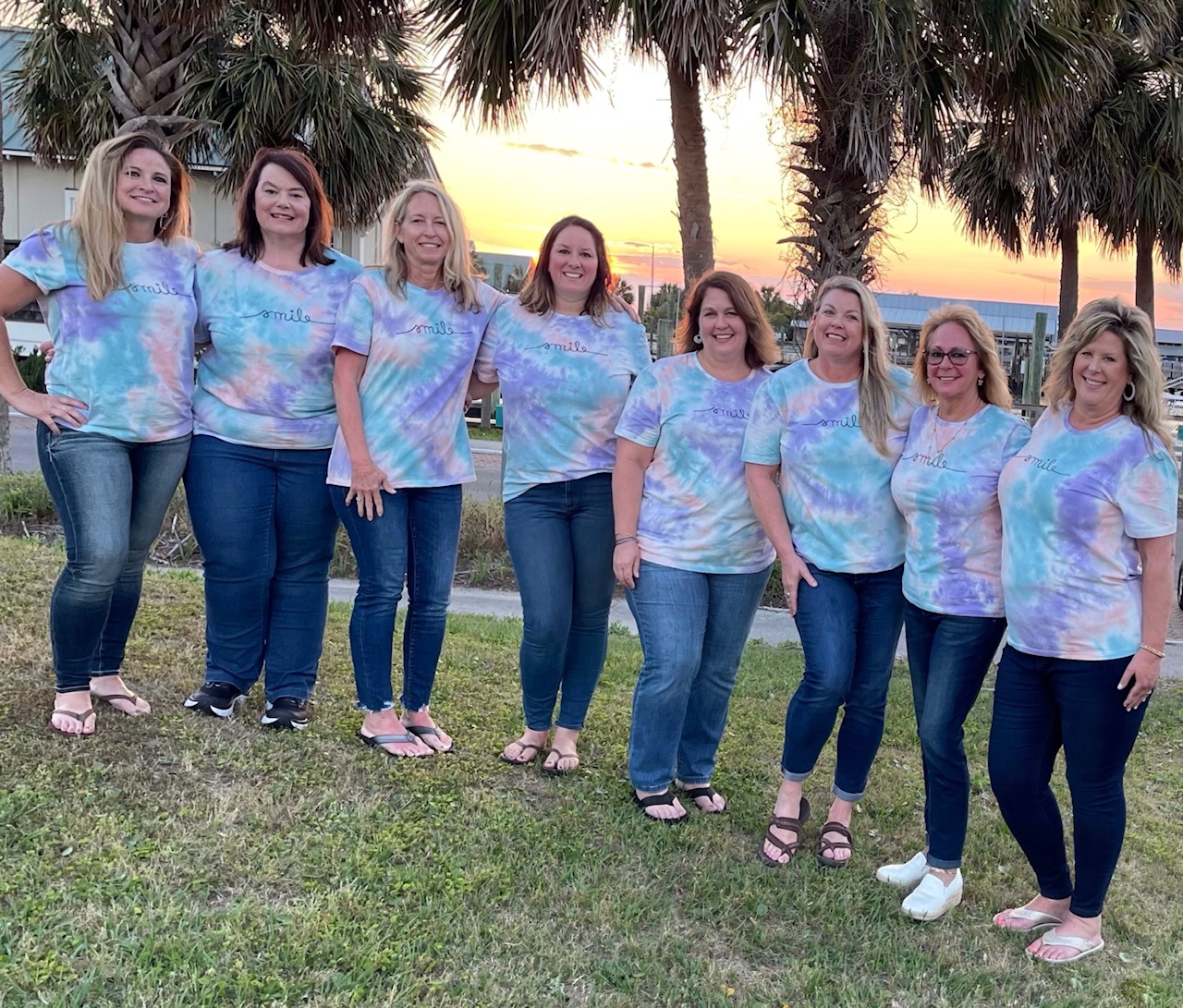 ---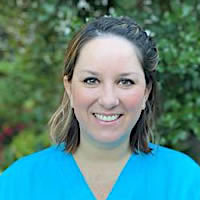 Erica
Clinical Coordinator
Erica's experience in orthodontics began in 1998 when she was a patient of Dr. Browning. At 14 years of age, she began working in the business office as the front desk assistant. She later became a certified X-Ray technician. Erica has been an employee of Browning Orthodontics for more than two decades. Her role has developed over the years into his lead assistant and clinical coordinator, overseeing the office operations. She is committed to making our patients and their families experience our office in a positive way.
She admires how Dr. Browning tries to make a difference in each patient's life, wanting them to pursue their dreams. Dr. Browning often reminds patients and even parents to cross things off on their bucket list. His famous saying, "Life ... Live It!" Her favorite part of the job is watching the changes that happen to patients; not just their smile but how their confidence grows.
Erica was born and raised in Jacksonville and resides in Wilmington with her husband Travis. They welcomed their first child, Presley, in 2016. In her spare time, Erica enjoys spending time with her family.
---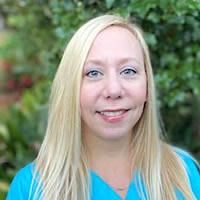 Renelle
Administrative Assistant
Renelle is Dr. Browning's administrative assistant who oversees the "behind the scenes" office duties. She has more than 20 years of experience in the orthodontic field, from working chairside assistant to all business office duties. Her goal is to incorporate the knowledge and customer service she has acquired to equip our team to best serve our patients and their families.
For Renelle, coming to work is always fun! She appreciates Dr. Browning's dedication to his patients and staff, and that he makes his staff and patients feel like part of the family.
Renelle has lived in Wilmington since 2005. She is married to her high-school sweetheart Michael, and they have a daughter together, Coley. Renelle enjoys hanging out with friends and can also be found on the soccer field, the horse stables, or at the beach.
---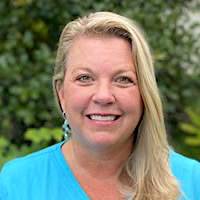 Paula
Orthodontic Assistant
Paula began her career in 1990, working for an orthodontist after school. An Army wife stationed in Germany, she also worked with the resident program at the Baumholder Dental Clinic. Now, as a member of our team since 2015, Paula assists Dr. Browning with placement of orthodontic appliances, educates patients on proper oral hygiene, and does a variety of lab work. She appreciates the care and support of her teammates and considers them all like her family.
Paula loves working with Dr. Browning because he is so fun to work with and treats everyone like a friend. Work is so much better when you love what you do!
Paula was born and raised in Virginia. She has two children: a daughter going to nursing school and a son in the Coast Guard. She and her husband love to travel, spend time on the beach, and play with their boxer, Harley.
---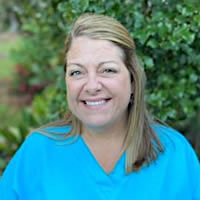 Christy
Financial Coordinator
Christy has been in the dental/orthodontics field since 1996. She attended UNC-C and later attended CFCC for their dental assisting program. She is also a certified dental X-Ray technician. She has had a wide variety of experience, primarily focusing in all aspects of the business office. Christy also has experience working as a sterilization technician and dental assistant. As financial coordinator, she assists our patients with their financial needs to ensure they have a full understanding of their contract.
After meeting Dr. Browning more than 20 years ago, there was never a question where her daughters would have their orthodontic treatment. Christy always appreciated his charisma and excitement for his patients. He became much more than her daughter's orthodontist, but became a coach, cheerleader, and most important, a mentor. As luck would have it, when Christy decided to get back into dentistry, Dr. Browning was hiring and she jumped at the chance to work with him. His integrity, mentorship, and exceptional quality of care extend to all his patients. The team she works with makes it a blessing to come to work every day.
Christy enjoys working with and getting to know our patients and patient families, and coming in every day to such a happy and fun environment.
When Christy is not at work, she is spending time with her husband of more than 20 years, Sonny, her two amazing daughters, Raegan and Mylie, and granddaughter Haven. She also loves traveling with daughters, playing sports, and beach time!
---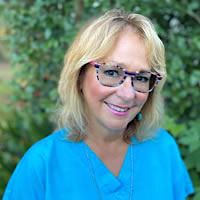 Debi
Treatment Coordinator
Debi has been working in the dental field since 1981. She is a registered and certified dental assistant, certified orthodontic assistant, and X-ray technician. Debi is responsible for treatment plans, professional relations, and marketing. She loves talking to and learning from every patient and parent, along with seeing our patients' confidence change throughout the process of improving their smiles. On a professional-relations side, she thoroughly enjoys the relationships she has developed within the dental community. Debi especially enjoys helping guide our patients from their very first new-patient appointment to their perfect smile.
She believes the tailored one-on-one customer service we provide to each and every patient at our office really sets us apart from other orthodontic offices. She finds it a privilege to work alongside Dr. Browning because he is so patient focused: making sure every treatment plan is specific to each individual patient and making them feel comfortable throughout their orthodontic journey.
She and her husband Tim relocated from New Jersey to enjoy the beach life. They sadly left behind their son, his wife, their daughter, son-in-law, and two granddaughters, Jade and Kennedy. In their spare time, they enjoy the beach as often as possible.
---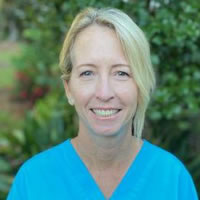 Rhonda
Sterilization Technician
Rhonda has more than 20 years of experience in many aspects of dentistry. Most of her experience is working as a dental assistant II and a certified X-ray technician. She is also CPR, OSHA, and infection-control certified. Orthodontics has become her favorite: working as a sterilization technician. She is very passionate about every detail in sterilization and enjoys creating a germ-free environment for her team and patients.
There are many things she loves about Dr. Browning, but her favorite is how he keeps everyone laughing. She loves seeing perfect smiles when braces come off and giving the most amazing take-down parties for our patients.
When she is not caring for patients, Rhonda can be found spending time with family. She also is an avid runner.
---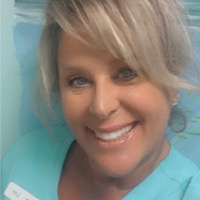 Lori
Patient Care Coordinator
Lori has more than 30 years of experience in business administration, human resource management, and marketing. Though working as the patient care coordinator at Browning Orthodontics is her first venture in the orthodontic field, she has truly found her work home. Her favorite saying is, "do something you truly love and you will never work a day in your life." Every day is a new opportunity to smile!
As a people person, her favorite part of her job is developing relationships with the Browning patients and their families, while creating a welcoming and comfortable environment. When you leave Browning Orthodontics, you truly feel like you are part of our family and have something to smile about.
Lori and her husband Randy have lived in Wilmington for almost a quarter century with their daughter Kayla (who is now a fifth-grade school teacher), and their two fur babies Cristi and Bella. When Lori is not working, you can find her spending time with her family, flower gardening, painting, relaxing at her swimming pool, or spending time on the beach.
---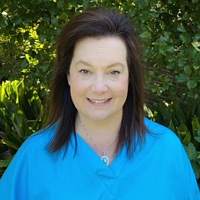 Melissa
Scheduling Coordinator
Melissa "Missy" has more than 25 years of experience in the medical field as a licensed Phlebotomist, Certified Nurse Assistant, CPR Trainer, Human Resource Management, and Patient Care at Novant Health New Hanover Regional Medical Center. She has also owned and operated her own daycare business along with working in the mortgage industry.
Missy's first experience with Dr. Browning was as the mother of two of his patients, Jillian and Joshua. This was always an honest and interactive experience with the absolute best results. Her children always left their office visits with an extra pep in their step. Missy loves her new work environment and now her work family. She gets to make connections and build a rapport face to face and over the phone with our patients and patient families. "You get what you give" and at Browning Orthodontics she gets to live it every day by giving smiles and happiness to everyone she comes in contact with.
Missy married her high school sweetheart in 1988 and have lived in several cities in NC, St. Petersburg, FL and Dallas, TX before setting roots in Wilmington in 1995. They have raised their family in Wilmington for the past 26 years. As now empty nesters, they have filled up their home with three Mini Australian Shepherds, Dot, Winnie and Kai and cat, Violet.
Her son is a licensed Clinical Social Worker in Lexington, NC and daughter an Elementary School Teacher in Austin, TX. When Missy is not working she loves traveling to spend time with her kids. They love to do adventurous things local or abroad but ultimately there is no place like Home.
---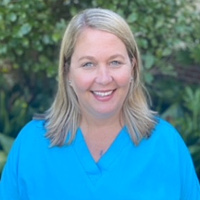 Leslie
Orthodontic Assistant
Leslie is a UNCG graduate with a Bachelor's in Deaf Education and a Minor in Child Development. As a Teacher for over 15 years, she has always loved working with children and families.
Leslie with her then college sweetheart, Matt spent almost two weeks in Denali National Park, Alaska backpacking . He asked her to be his bride standing in front of Mount McKinley surrounded by several moose. They have been married for 19 years, and have lived in Wilmington for the past 18 years, with two wonderful children, Kyle and Emily.
She met Dr. Browning when her son became his patient and appreciated his straight forward attitude when it came to patient care as well as the extra time Dr. Browning and his staff took to get to know her son. Her son was much more than just a patient. Each and every visit, the office always felt so welcoming and she remembers thinking that this would be a fun place to work. Leslie feels blessed to be able to work in such a positive environment, surrounded by a great team.
After school and on weekends, her daughter Emily loves spending time with her horse and her son Kyle is an independent young man with great work ethic, already working his first part time job this year.
When Leslie is not working, you can find her at the beach, boating, kayaking or reading. Her most cherished time is spent with her family.